Dr. Amber Meher
Urdu
Known for brilliant teaching skills. She has been teaching Urdu Language for the past 22 years. She is M.A, L.L.B, B.ED and PhD qualified.
Afnan Jalil
Accounting
Afnan Jalil did his Bachelors in Accounting from London. For the past 7 years he has dedicated himself to A-Level education & has been teaching Accounting in renowned institutions.
Asad Kothari
Business Studies
He is a Qualified ACCA and CIMA and with his sound technical knowledge and his distinctive teaching methodology, he is able to make a significant difference in his class. He is associated with various well-reputed schools and colleges and holds an experience of 5 years in his field.
Raja Shafqat Hayat
Mathematics
He has succeeded in making Mathematics a fun subject. He holds a Masters degree in Mathematics.
Shahzadah Ashraf Bandashah
Computer Science
Sir Bandashah is a well-known CS teacher of Cambridge Ordinary and Advanced Level. He began teaching in engineering colleges while working as an R&D and Production incharge in Automobile and Plastic Molding Industries. Now he is a full-time teacher. He is a strong believer that CS will revolutionize, liberate and upgrade the mankind for good.
Huma Hussan
Sociology
A highly knowledgeable teacher with MBA in HR & MA English Literature. She has 19+ years of teaching experience at top institutions, and has numerous
certifications to her credit.
Haider Nawab
Biology
Teaching A-Level Biology in various international boards including CAIE, Edexcel & IB for 19 years known for connecting topics with real life applications that allows students to master the concepts.
Muzammil Mohyuddin
Psychology
He has been associated with different institutions for the past 5 plus years as an educationalist. He is a certified Neuro Linguistic Programmer from NFNLP USA and a Hypnotherapist from NGH. His teaching style takes psychology outside the class room setting where students learn to apply and expand their understanding.
Suhail Aziz
Chemistry
A Masters in Chemistry and currently pursuing his M.Phil in Education. He has extensive experience in the field of education and is associated with renowned educational institutions.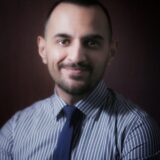 Syed Omair Ahmed
Media Sciences
Sir Omair has been associated with the media extensively since 2013 and has been teaching for over six years. He has directed, written, filmed and photographed for many leading companies in the commercial sector as well as won multiple awards for his films and documentaries. His expertise lies in the fields of Media Studies and English
Faizan Pasha
Physics
He is an electrical engineer from NEDUET and a certified entrepreneur from IBA. He has been teaching A Level Physics for the last six years. He has been a faculty member of a number of prestigious A Level Colleges of Karachi. He is known for making his students ask more and more questions and develop a curiosity of knowing physics which makes his lectures interesting and engaging.